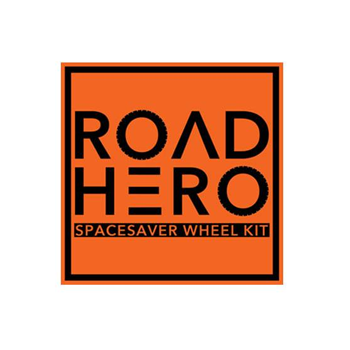 No spare wheel? Tyre Slime not working? You need a Hero.. R-Tec Auto Design have teamed up with one of Europe's leading
Space Saving
emergency steel wheel manufactuers to offer the neatest spare wheel kit on the market. Road Hero kits contain a space saver wheel, tyre, jack and wheel brace all contained in a simple package.
The Road Hero Space Saver Wheel Kit solves a geniune problem - Manufacturers are saving space and weight by supplying cars with slime rather than any form of physical spare wheel. Many people demand a genuine wheel replacement to get them home safely - particularly in blow-out situations.
These wheels are TPMS assured. If you have any questions or would like to enquire about offsets or fitments, please drop us a line or talk to us using our Live Chat facility.